Casinos have a rich history in both the East and the West, stretching back for centuries. While the modern gambling industry has been somewhat revolutionized with the ease of access provided by the internet, many of the favored games remain the same. Whether you're playing with your cards in hand or with your fingers on a keyboard, you're likely to find something to suit your tastes out of the following casino game choices.
Table Games
Table games are a broad category of games distinguished by their gaming tables and dealers (whether the dealers are real persons or computer simulations). They include both fast games and more patiently-paced ones, such as:
Poker, a card game that's is based on beating other players' hands (or bluffing them into thinking that you've beaten them) and often involves legendarily long bouts of psychological warfare.
Blackjack, a second card game that's a faster affair, giving the advantage to the first player to hit twenty-one against the dealer.
Baccarat is yet a third table card game, with several major variants, all of which are more luck-based than the previous games, with odds significantly in favor of the dealer.
Craps is based on dice, rather than cards, and involves wagering on the sum of two dice rolls. As you'd expect from the simplicity of the game, craps has few skill requirements and often is played informally - with a particular history of matches in street settings.
Roulette
Roulette wagers bets against the results of a ball landing on specified slots in a wheel, and includes a 'table' only to hold the wheel and track betting chips. Although some players claim to be able to estimate results based on calculating the physics of ball speed, and independently biased wheels do exist, roulette is considered similar to craps or baccarat, in that it is predominantly a game of luck.
Slots
That century-old iconic emblem of Las Vegas, the slot machine is a favorite for players who don't have the interest in more involved games. For most machines, winning is as simple as pulling a lever and lucking out on a match of three, but significant variants have been seen over time, such as multi-line slot machines. Some regional variants also are of high importance, such as Japan's Pachisuro slot machines, which can reward excellent payouts if you win on a machine that another player has recently lost a large sum on.
Pachinko
Primarily a feature of Japan and Taiwan, pachinko games fulfill a role not dissimilar to the aforementioned 'one-armed bandit.' However, instead of matching symbols, the player is given small metal spheres to fire through steel pins, hopefully to land in capture-enabling zones in a reverse version of pinball.
Pachinko designs often are noted for being unusually intricate and colorful, making typical Western equivalents seem almost plain by comparison. Digital versions of pachinko have been known to incorporate extensive (and arguably extraneous) animation.
When run by reputable companies, online casino games have similar odds to their physical counterparts. However, the rules legalizing this entertainment can vary heavily, not just between countries, but between sub-regions within countries, and you'll want to check up on your local state, prefecture or district's laws, as appropriate.
Compare the Top 10 Online Casino Sites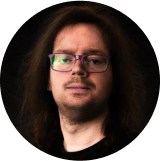 Author
Gavin Lenaghan
Gavin writes on a wide range of subjects, including articles and reviews about online casinos, slots, bingo, poker, and sportsbooks. He has considerable expertise in the games, customer service, and other aspects of today's leading gambling and betting portals.